Universal Docking Stations — One Size Fits All
Universal docking stations turn the USB port of a computer into a docking station connector. A dock, connected to your computer by a single USB cable, can support multiple displays, audio, Ethernet and other USB peripherals. Universal docking stations are able to be used with a comprehensive range of laptops, ultrabooks, tablets, Android devices, Chromebooks and MacBooks.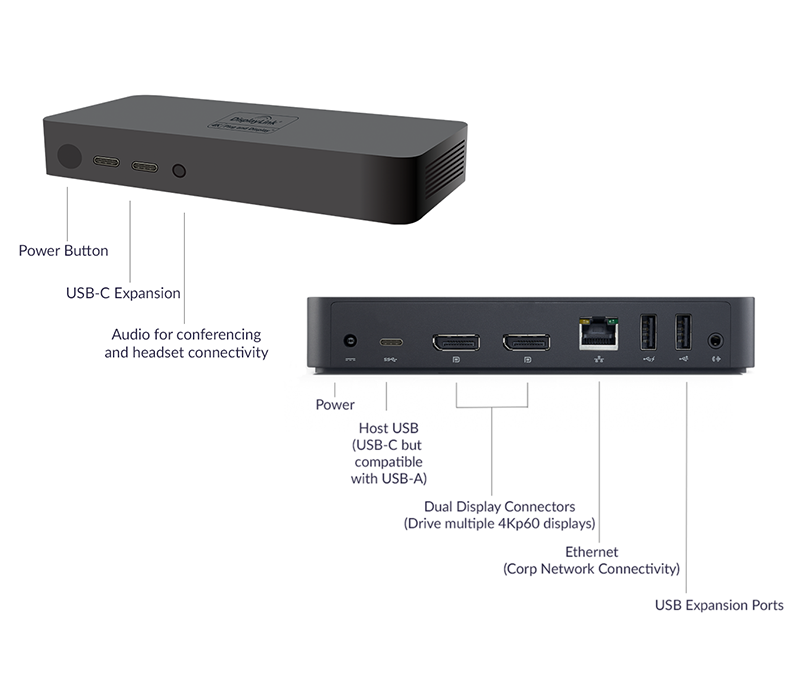 Works with Any USB Connector
DisplayLink-enabled docks can be used with any computer that has a USB port. This includes the older USB Standard-A ports and the newer USB-C standard. In fact, as DisplayLink only requires USB signals to operate, DisplayLink-enabled docks will work with any of the connectors shown here.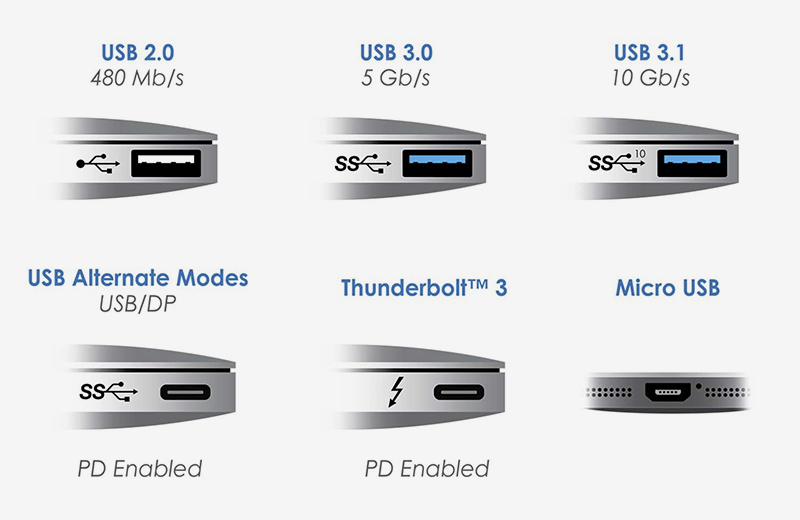 Simplify Hot Desking
DisplayLink products are the ideal hot desking companion, providing forward and backward compatibility for any operating system, any platform, and any USB connector (Type-A, Type-C, Micro-USB, and more). DisplayLink works closely with key industry partners, customers and Fortune 500 companies to ensure a seamless end-user hot desking experience.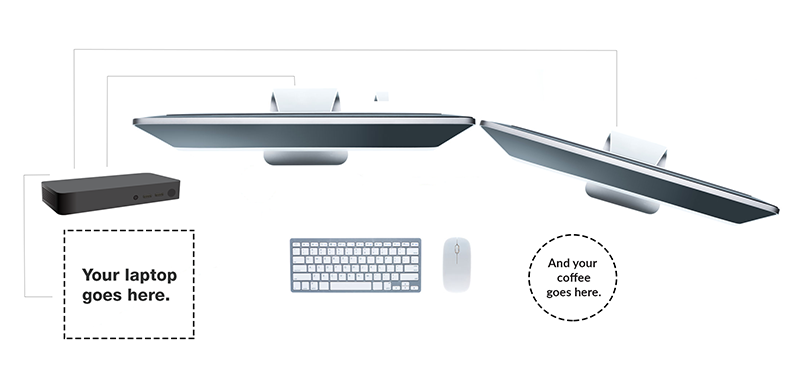 Any Device, Any Operating System
DisplayLink graphics technology works across computing platforms and connector types, providing a solution to connect multiple displays and docking functionality to any platform.
All the right connections, wired and wireless connectivity, ultra low latency and highly interactive.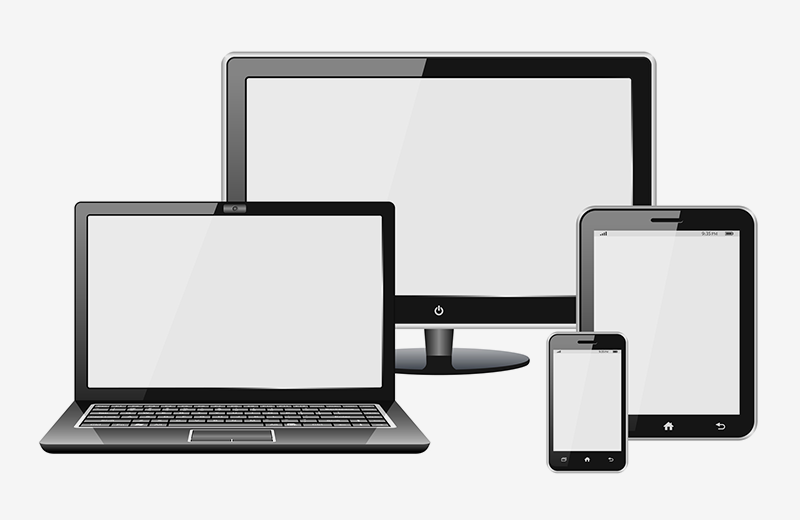 Boost Workplace Productivity
DisplayLink-enabled universal docking stations are proven to significantly boost office productivity. Dual monitors can help employees complete tasks as much as 52 percent faster, saving up to 2.5 hours a day.1 So, if you have 30 employees, a second monitor saves you 75 hours a day, 375 hours a week, 1650 hours a month, and 18,825 hours a year. And adding a third monitor has been shown to increase productivity even further.
1. Study from The University of Utah: "Larger Monitors and Dual Screens Help Users Edit Text and Spreadsheets", 2010.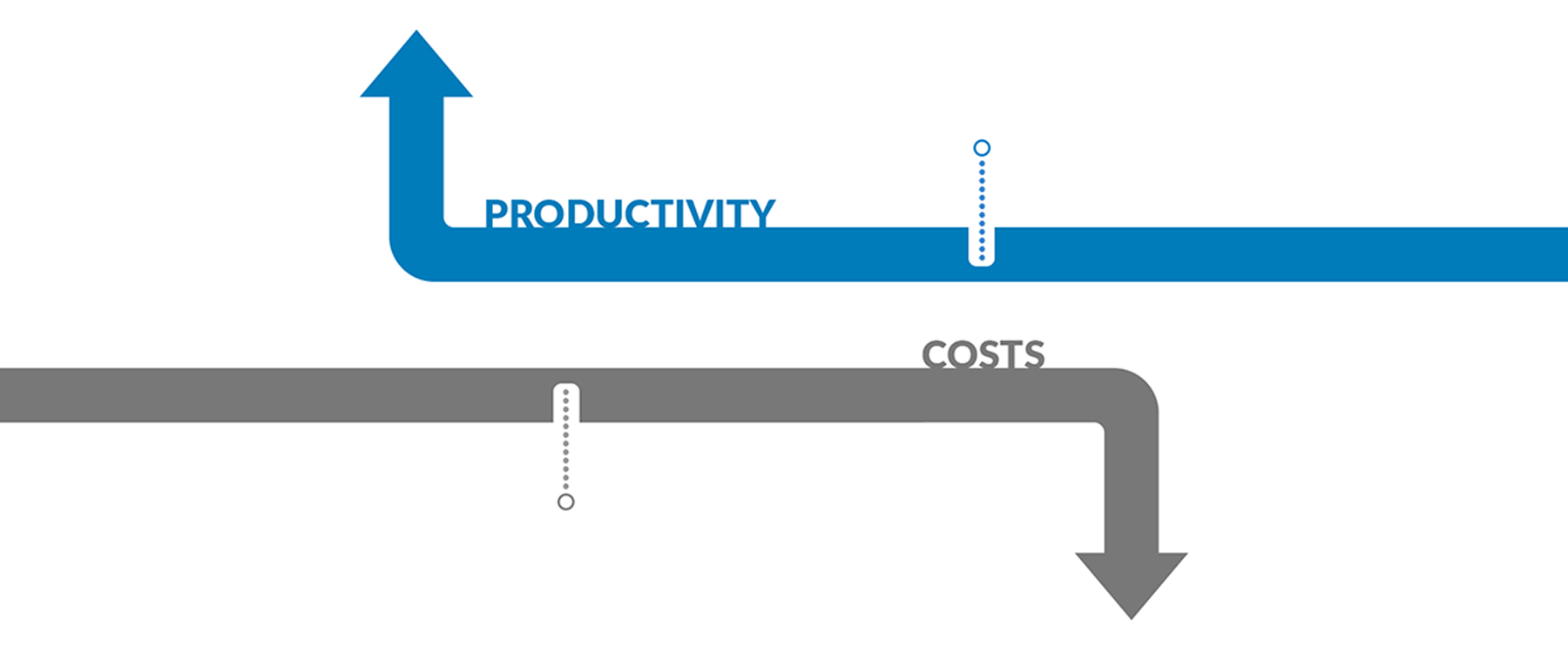 Reduce Costs
All DisplayLink docks work with any device that has a USB port, offering full support for older devices or BYOD scenarios and removing the need to frequently update docks or devices. DisplayLink docks also provide a simple and effective solution for hot desking setups, allowing businesses to downsize office space and reduce overheads by up to 33%.
Ultimate Scalability
Need more displays? DisplayLink's unique technology scales effortlessly, enabling additional displays without degrading resolution simply by daisy-chaining docks. Everything is still connected to the host computer over a single USB cable, which is also able to deliver power.
Take a look at a walkthrough of our CES demo showing eight 4K displays (effectively dual 8K) running from a single notebook.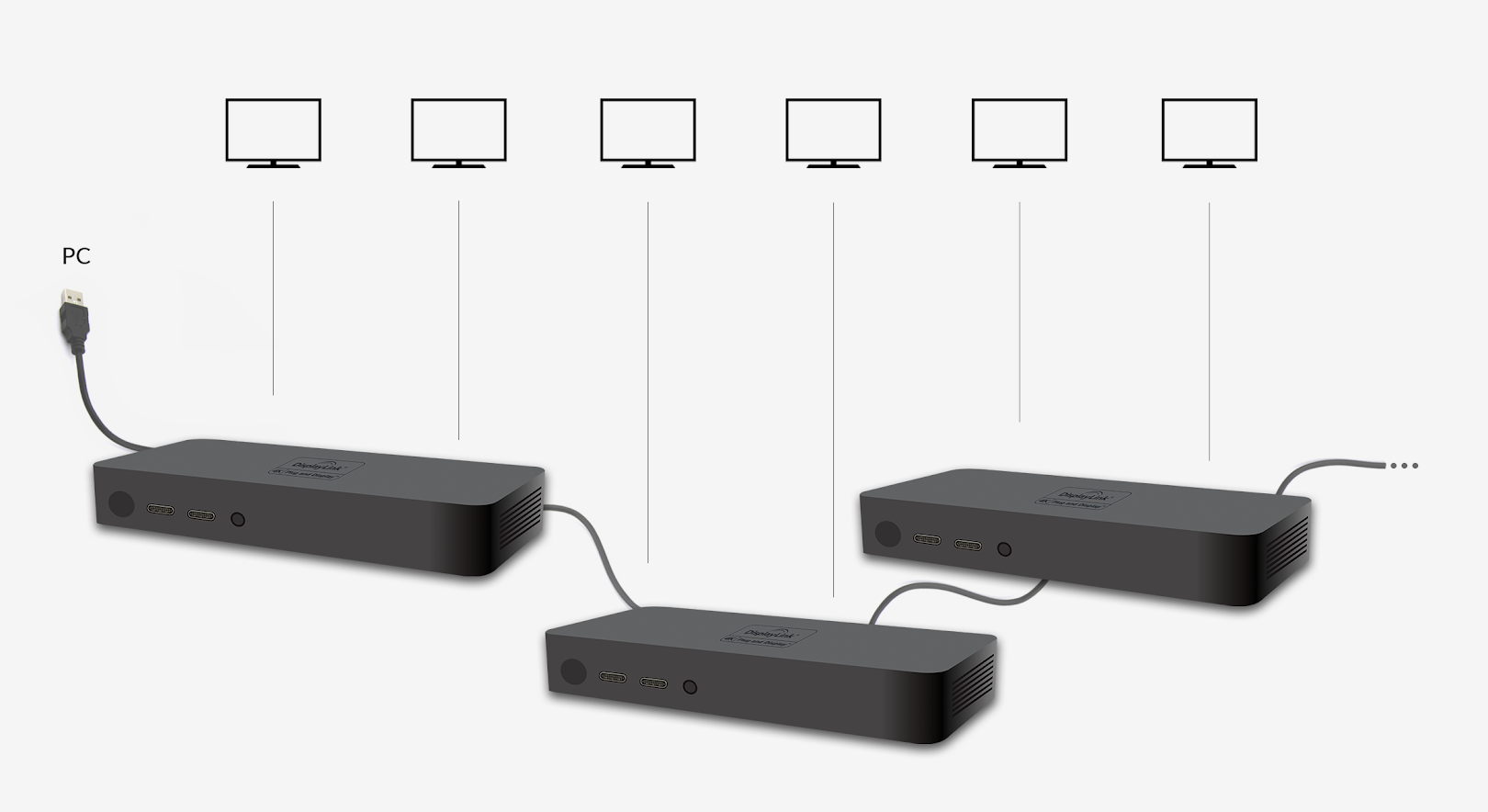 Trusted by the World's Leading Enterprises
DisplayLink powers docking solutions from the world's major PC computer and accessories companies and is deployed across Fortune 500 companies globally. The universality and flexibility of DisplayLink's technology provides enterprises with a powerful and cost-effective way to expand the visual workspace of employees, which enhances productivity and, in turn, profitability.
Look for the DisplayLink Plug and Display™ mark on docking devices to ensure the highest levels of quality and interoperability.