SYN43711
Wi-Fi, Bluetooth SoC
PRODUCT BRIEF
The SYN43711 integrates Wi-FiTM 6/6E and BluetoothTM 5.3 radios on a single state-of-the-art system on chip (SoC) to reduce the space, cost, power, complexity, and time to market of wirelessly enabled IoT devices. The Wi-Fi radio is IEEE 802.11ax compliant with legacy support for 802.11a/b/g/n/ac and has a 1 x 1 antenna arrangement for a throughput of up to 600 Mbps. The Bluetooth 5.3 radio features LE Audio for multiple concurrent Bluetooth audio streaming connections.
► High integration reduces footprint, cost, power, complexity, and time to market.
► 2.4 GHz and 5 or 6 GHz bands simultaneously with up to 600 Mbps throughput.
► Allows multiple concurrent Bluetooth connections and audio streams.
► Advanced Wi-Fi/Bluetooth radio co-existence.
► Multimedia streaming for smart home
► Wireless home security cameras
► Premium appliances
► Drones
► Robots
► Automotive Infotainment systems
► Smart factories/industry 4.0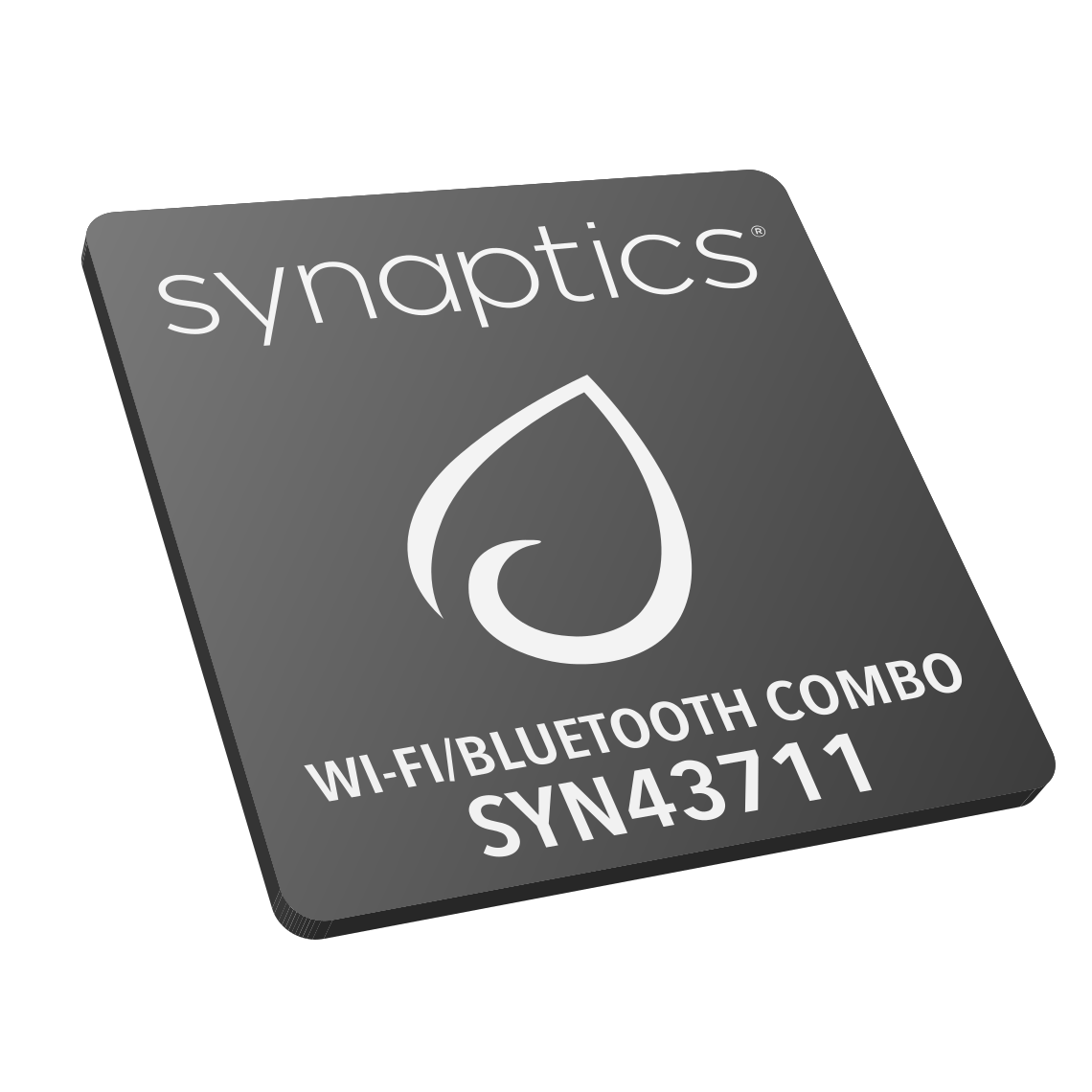 PERFORMANCE AND COST OPTIMIZED

ROBUST, HIGH-PEFORMANCE WI-FI

BEST WI-FI AND BLUETOOTH COEXISTENCE

► Supports Wi-Fi 2.4/5/6/6E with best CMOS RF, including integrated PAs and LNAs (external PA and LNA optional) with highest transmit (Tx) power level and receive (Rx) sensitivity.
► Integrated Bluetooth 5.3 with support for Bluetooth Low Energy (BLE) and BLE Channel Sounding (HADM: high-accuracy distance measurement).
► LE Audio support.
► Synaptics Smart Co-Ex for best-in-class coexistence of Wi-Fi and Bluetooth radios in the 2.4 GHz band.
► Measures 5.41mm x 4.24 mm x 0.51mm and comes in two WLBGA packages: standard and plated-through-hole (PTH).