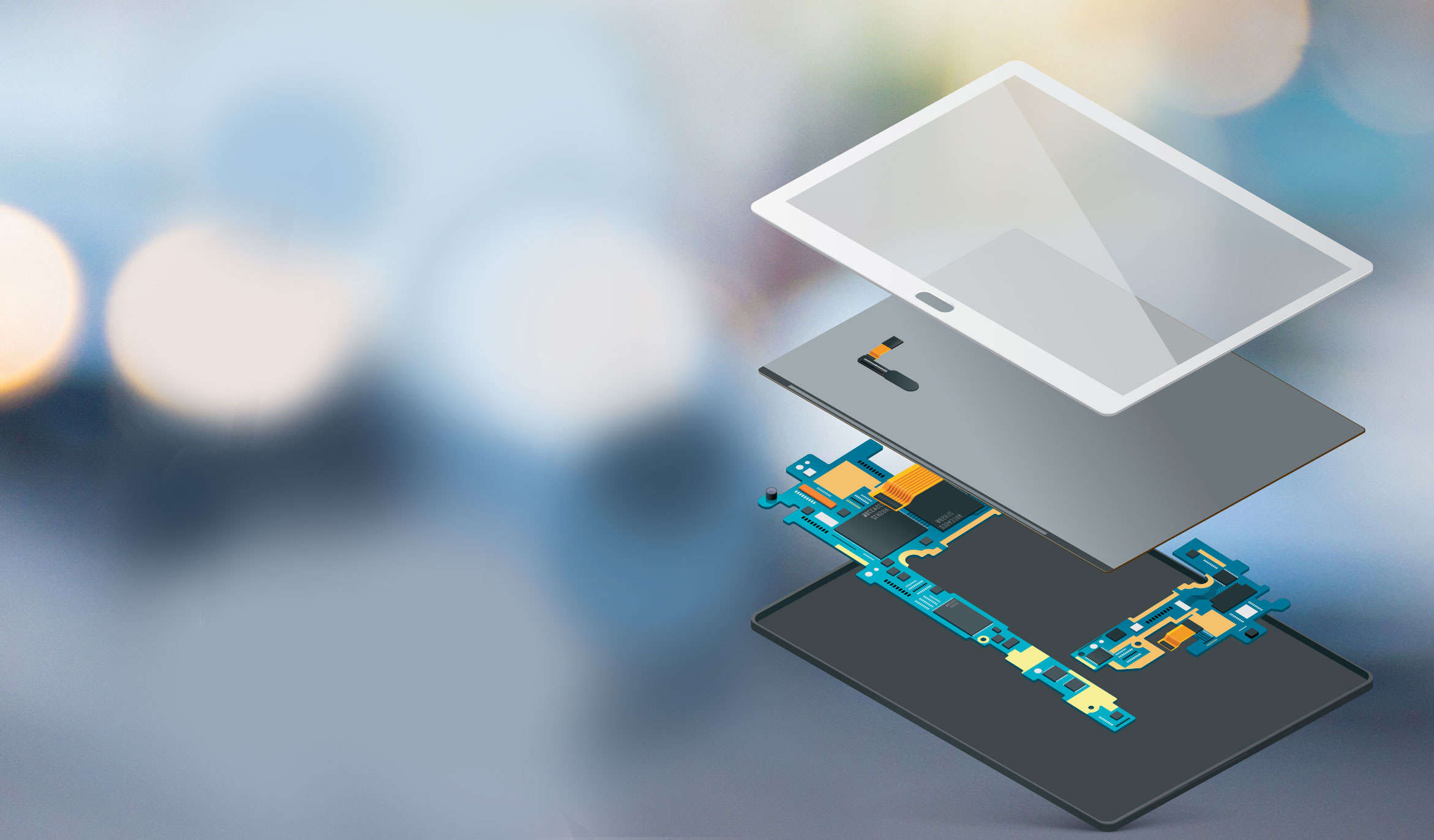 Synaptics ClearView Display Driver
ClearView display drivers -- located along the bottom edge of display panels -- achieve brilliant images and low power consumption.
Black
White
Left side of dot
61
55
White
Synaptics Natural ID Fingerprint Sensor
The Natural ID family provides industry-leading convenience and security, and is available in a multitude of form factors.
Black
White
Right side of dot
60
63
White
Synaptics ClearPad Touch Controller
Discrete ClearPad touch controllers reside on flexible printed circuits in tablets, and enable dynamic touch gestures such as force sensing and 10-finger touch.
Black
White
Left side of dot
78
62
White
Synaptics TouchView Integrated Touch and Display Controller
Two-chip TouchView solutions for tablets improve performance industrial design.
Black
White
Right side of dot
82
72
White
平板电脑中的 Synaptics
平板电脑广受欢迎是有着充分理由的: 它们可以提供其他设备无法提供的丰富用户体验。 平板电脑制造商选择 Synaptics 作为合作伙伴的理由同样充分:绚丽的显示、直观的触控、先进的安全性和较长的电池寿命,这些原因使他们的产品脱颖而出,并且为他们带来竞争优势。