We're Right Under Your Nose and You Didn't Even Know It
Oct 22, 2019
By Synaptics Incorporated
Imagine if through some warp in spacetime yourself of ten years ago appeared in your bedroom this morning. What would surprise her? The baby is now twelve, and you moved to a bigger house. That's predictable. The technology looks no more futuristic. The cellphones are a little bigger, a few more cars run on electric power, but even of the most high-tech gadgets seem little different than they were a decade ago. (OK, if she looks very closely, she might notice some odd hockey puck shaped devices in the corners of several rooms and a bulky helmet-like thing attached to the family room computer.)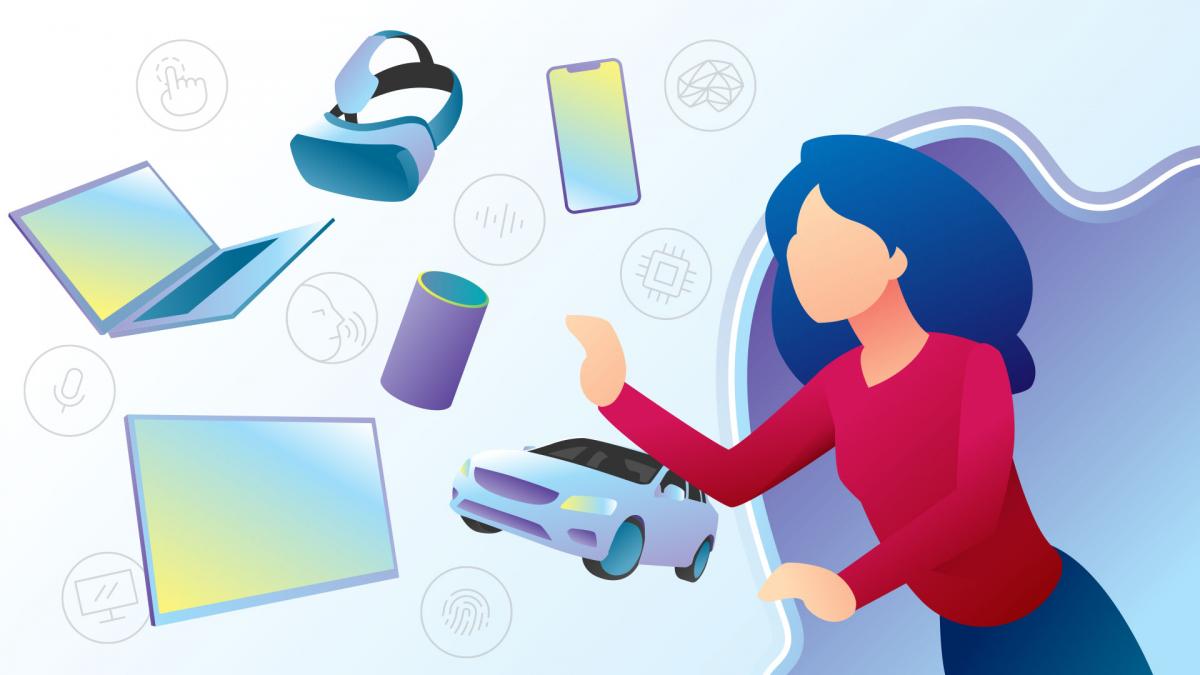 What would really amaze last decade's you, however, is how people today interact with all these devices. We talk to our light switches; we start our cars with our fingerprint; and we use sophisticated gestures and pressure to unlock all the power of our smartphones.
"What's changed that makes all this possible now?" she might ask. Part of the answer is ubiquitous wireless internet connections to powerful cloud processing. But just as important has been the development of sophisticated chips that enable inexpensive devices to interact with people through sight, sound and touch.
The leader in human interface technology is Synaptics, and our sensors, controllers and systems on a chip (SoC) are embedded into many of the most advanced devices in use today. Let's see how many our decade-hopping visitor would observe in your morning.
Let's see how many 2009 you will see as you go through the morning:
As you drive off, your visitor stays behind to find the portal back to her life ten years ago. There's no reason she thinks to get in the PowerPoint hot seat any sooner than needed, and the challenges of a toddler seem more manageable than those of a budding adolescent. Still, she's impressed at all the technological advances inside of all the familiar looking devices.
"I can't wait until my phone, my car, my TV and my coffee pot actually do what I tell them and understand what I really want," she thinks while slipping through the portal.
Follow Us