The Sound of Progress
Apr 26, 2018
By Huibert Verhoeven
You can be forgiven for being surprised by how fast and wide the "voice assistant" market has grown, also known as Automated Speech Recognition (ASR) and Artificial Intelligence(AI). Few anticipated the breakneck speed with which the multitude of intelligent, voice-controlled products have come to market.
But we saw it coming a mile away!
Synaptics recognized early on the immense potential for voice assistants, as evidenced by our strategic acquisition of advanced voice/audio technology, which meshed nicely with our existing human interface solutions. That successful integration has evolved into our robust AudioSmart® technology, which features truly cutting-edge voice- and audio-processing capabilities. Through AudioSmart, Synaptics has become the only company supporting all major voice assistant platforms with shipping products – and is enabling an astounding array of consumer Internet of Things (IoT) applications.
To give some context to those claims, consider this sampling of diverse applications in which Synaptics voice assistant solutions are found at retail today:, bathroom mirrors, refrigerators, smoke alarms, lighting and light switches, routers, PCs, set-top boxes, sound bars, televisions, thermostats, and of course numerous global smart speakers with connectivity including Wi-Fi and now Bluetooth with NTT Docomo.
Add to those examples an extensive roster of global technology leaders we partner with and whose voice-interaction products AudioSmart can support: Alibaba, Amazon, Anker, ASUS, Baidu, First Alert, General Electric, Google, Harman Kardon, HP, IBM, KT, Microsoft, Naver, NTT Docomo, Polk, and Samsung, just to name a few.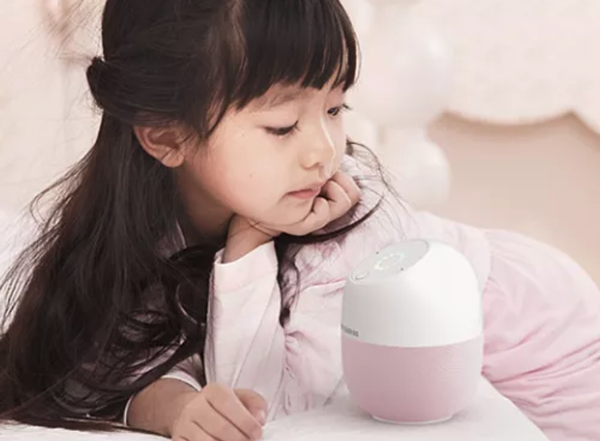 Alexa and Google Assistant are arguably the most recognizable voice-interaction services today. But other services are rapidly growing or enjoy a solid market presence of their own, including Bixby, Clova, Cortana, DuerOS, and Siri. And all of them are supported by AudioSmart, because it was architected to be service-agnostic.
A representative example of AudioSmart's versatility can be found in how it was selected to help expand Microsoft's Cortana ecosystem, including the Skype communications platform, into home entertainment, personal computing, mobile devices and automotive electronics. Partnerships like that and the success they breed demand technological prowess, dedicated collaboration and trust in one another's market visions.
The support Synaptics provides its partners doesn't end with the AudioSmart technology's advanced voice- and audio-processing devices. That support also includes extensive design services and development kits that provide partners with guidance on development issues and help transform product concepts into complete, revenue-generating solutions. Designers are further empowered through Synaptics' reference design tools that streamline product development. For instance, AudioSmart 4-mic and 2-mic development kits enable anyone to quickly prototype and develop high-performance far-field devices with Amazon Alexa.
One anecdote that highlights the tools' versatility and ease of use, which I've cited before but bears repeating, is that it required changing just a few lines of code to convert an Alexa-service device to one based on DuerOS. Product manufacturers can leverage a one-time investment in hardware based on Synaptics' solution to service many markets worldwide with a simple software change. That versatility, coupled with guidance through our design services and tools, means both faster time-to-market and lower development costs.
Designers reading that anecdote must be breathing a sigh of relief, because they know all too well that so many elements -- components, software and precious time -- go into voice assistant enabled products, so that getting problem-solving guidance, as well as a much needed break on time for coding, is a gift. Product tear-downs on sites such as iFixIt.com help convey the sophistication of voice assistant devices and the challenges of making their hardware and software work in concert with one another.
The voice assistant market shows no signs of cooling off. According to IHS Markit, the serviceable available market for smart-home products is expected to exceed $2.5 billion by 2020, up from $1.4 billion this year. And the overall global voice recognition market is projected to reach $128 billion by 2024, based on a study by Grand View Research.
While this market may be red-hot, we've really just scratched the surface. We have big ideas in store with AI and edge computing for both performance and security reasons. And expect voice assistant technology to be deployed well beyond the smart speakers and applications commonly associated with it today, to use-cases few envisioned at the technology's advent. In other words, those applications will elevate voice assistants to new heights, notably in automotive. But that's a topic for a future Synaptics discussion.
In the meantime, take a moment to marvel at all the amazing ways AudioSmart technology is advancing the human interface through its voice assistant technology.
News & Views
Press Releases