Forbes: Saluting the important role of connection devices in the WFH era
Oct 01, 2020
By Saleel Awsare
An interesting but typically lesser known part of the Synaptics business is in the technology that enables products which connect PCs and various peripherals – monitors, keyboards, headsets, cameras, printers, etc. The latest docking stations, hubs, dongles, converters and adaptors don't usually get the same headlines as the devices that they link, but they've taken on new prominence in this era of work and school from home. Consumers are trying to recreate their workplace environment in their homes, and students need to have a productivity-oriented set-up if they are restricted to remote school programs.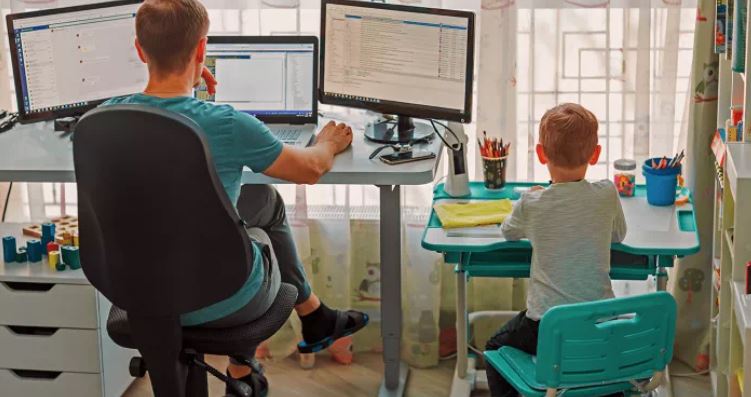 For sure, the shift to more remote working and learning has driven sales of these types of devices, but the underlying trends in the design of PCs, tablets, and gaming consoles is also a factor in this $1 billion-plus market. As devices get smaller and thinner, the number of ports typically also get reduced, making multi-peripheral connections a challenge. We're often forced to decide if we should use our ports to re-charge, back up data or connect a headset or camera. A well-designed docking station or handy multi-port dongle solves that problem. The popularity of gaming applications that require connections to high-performance monitors, VR headsets and other gaming accessories is also fueling demand for multi-port solutions.
Exactly how we connect devices is also an issue. The connectivity landscape in the PC world can be complicated, with protocols like DisplayPort (DP), HDMI, VGA, HDR, HDCP, MIPI, 802.11AX and others all being offered in various devices. With the plethora of connection protocols and standards in the consumer electronics world, product designers are looking for ways to keep pace with the latest standards and streamline their wired connectivity solutions for linking computers and various endpoints. USB Type-C (USB-C) has emerged as the leading standard that helps reduce the current alphabet soup of connectivity options. Market watchers predict it will be the primary interface port for connecting products thanks to its ability to support audio, video, high-speed data, and even power, thus eliminating the need for separate and more limited ports for each type of input required. It can also be implemented in a small footprint and even offers the flexibility to "flip" the connector for always correct plug-ability.
Synaptics has established a leadership position in helping the biggest suppliers of this type of connectivity solution stay on top of market requirements. We recently introduced our Cayenne solution, which raises the bar for a high-performance, low power solution for audio and video connectivity. It's the first to incorporate the latest HDMI 2.1 and DisplayPort Alt Mode 2.0 standards, integrating several components into a single chip which lowers overall system costs for OEMs. Coupled with its ultra-low power consumption (<1W) it also eliminates the need for cooling hardware, which in turns enables smaller form factor industrial designs for new travel docks, dongles, video-hubs and protocol converters.
We strengthened our offering in this area when we acquired DisplayLink in July. DisplayLink's technology is the defacto standard for enterprise class connectivity solutions which support any device, any notebook, any OS, old or new regardless of what external ports are available. Driven by their software and dynamic compression technology, these solutions for universal docks can support older generation or lower-end computers that don't have high-speed video ports and outputs and still deliver a no-compromise video output over USB, ethernet, and eventually Wi-Fi.
Finally, our acquisition of wireless technology (Bluetooth, Wi-Fi and GPS) from Broadcom, will allow us to include more ways to link up devices and support emerging trends such as casting, and the ability to eliminate that spiderweb of cables by introducing wireless docks in the near future.
For more of our perspective on the humble connection products we rely on to stay productive, see our recent article highlighted in Forbes. You'll hopefully have a new appreciation for the products that are key to a well-integrated work environment, regardless of where you station yourself.