Imagine if through some warp in spacetime yourself of ten years ago appeared in your bedroom this morning. What would surprise her? The baby is now twelve, and you moved to a bigger house. That's predictable. The technology looks no more futuristic. The cellphones are a little bigger, a few more cars run on electric power, but even of the most high-tech gadgets seem little different than they were a decade ago. (OK, if she looks very...
Read more
想象一下,如果十年前的你今天早上出现在你的卧室里。什么会使她惊讶?你的孩子已经12岁了,并且你搬到了一个更大的房子里。这些都是可以预料到的。新技术看起来并没有什么未来感。现在的手机比过去大了一些,使用电力的汽车也多了一些,但即使是最先进的高科技设备也与十年前没什么不同。(好吧,如果她非常仔细地观察,她可能会注意到几个房间角落里的一些奇怪的冰球形状的设备,以及一个连接着家庭娱乐室电脑的庞大的头盔状的东西。)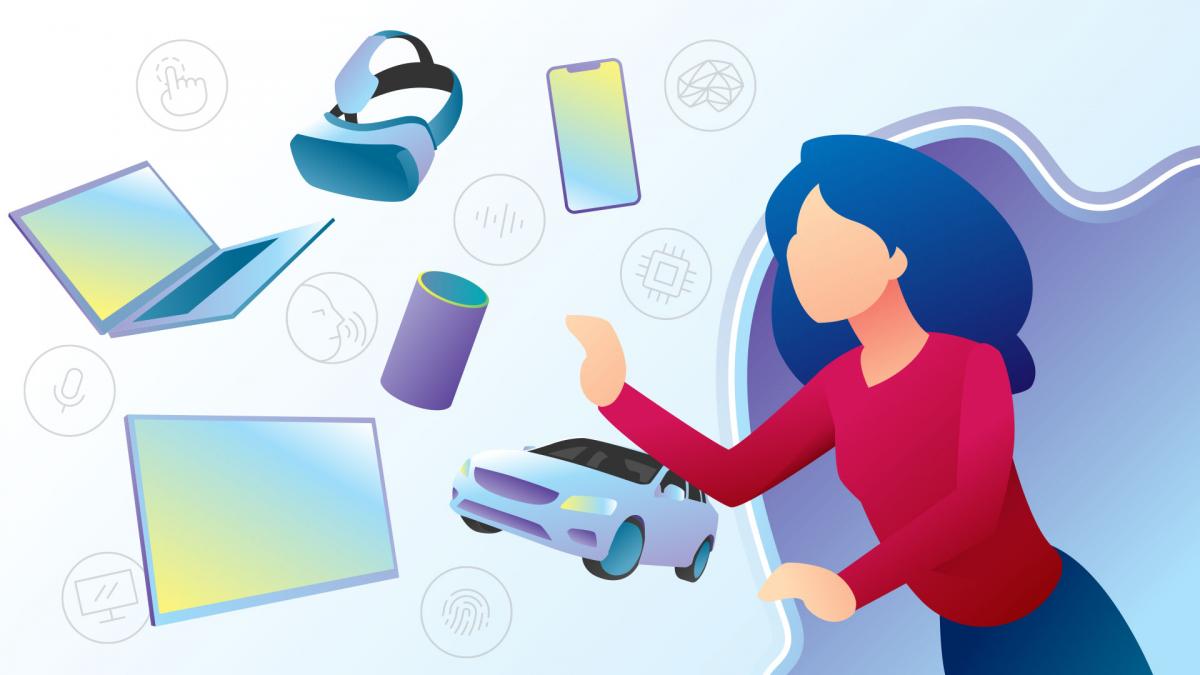 然而,真正令十年前的你感到惊奇的是,如今的人们是如何与所有这些设备互动的。我们对着电灯开关说话;我们用指纹启动汽车;...
Read more
[