Synaptics is pleased to join Amazon in the Voice Interoperability Initiative, a program committed to providing end-users choice and flexibility to interact with multiple voice services in a single product. As a leader in far-field voice research and development, Synaptics has been investing for many years in technologies that enable a seamless user experience,...
Read more
IoT device makers know the benefits of edge-based processing, but until now, many of the challenges in terms of cost, performance and security have made it impractical for implementing in consumer products and systems.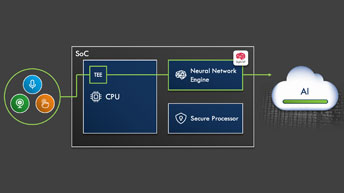 The shift toward more use of edge processing in...
Read more
[